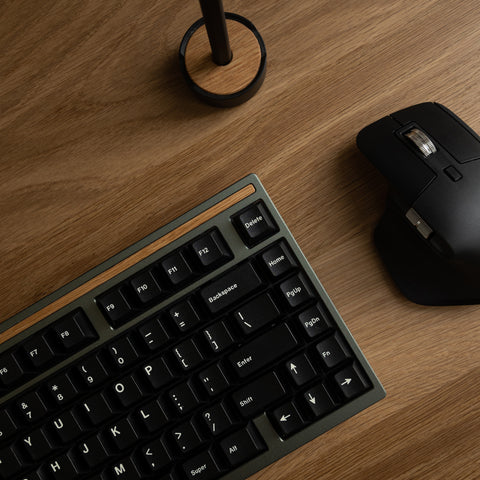 Special Edition White Oak Accent
Designed in collaboration with Mod Musings we are proud to present the Special Edition White Oak Accent for the Sonnet.
Inspiration
The combination of organic materials like wood with industrial materials like aluminum creates a modern and sophisticated aesthetic. This blend of natural and man-made elements brings warmth and texture to a space.
Why White Oak
Its warm color and distinct grain pattern add a touch of elegance to your desk. It's durability and resistance to warping make it a wonderful choice for this application.
Hand Finished
Each accent is sanded by hand for a smooth and refined finish. Finally, we coat the wood with natural oil to enhance its beauty and protect it from daily wear and tear. Each piece is unique and no two will look exactly the same.